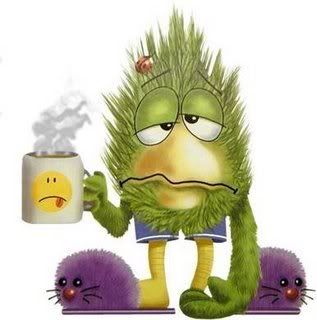 No, I didn't fall off the face of the earth, wasn't abducted by aliens, or knocked unconscious by an earthbound meteorite. The plain truth is I had a setback. You know, life's disappointing occurrences that take place from time to time to remind us that we're human. How do
you
manage setbacks? What are your inner tapes? Do you feel like you've done something wrong? Does a setback make you feel like a failure or foolish?
If you're like me, you feel like a stalled car on the side of the road waiting to be towed. Why are the other cars moving so fast and effortlessly? After giving it much thought (in my overly dramatic fashion) and the wisdom of others close to me, I realized a setback is not a stop sign but simply a bump in the road. So after sulking and having a blast with my own pity party, I decided to get out of my coma and get with the living.
LAURA'S SETBACK THOUGHTS:
put the setback/situation in the right perspective - more than likely, it's not doomsday
consider a setback as an opportunity to call upon your creativity and resourcefulness
you can't always go it alone - have someone who can help soften the bumps
setbacks are guidelines pointing you in the right direction
how would giving up feel? - will you live with regret never knowing the outcome?
you'll learn about your strengths through a setback
keep your eye on your goal/intention - all the bumps along the way will have been worth the ride
Managing setbacks has definitely been challenging but letting them overcome me is not an option. Do you have any thoughts on this? I'd love to hear from you.
"Anytime you suffer a setback or disappointment, put your head down and plow ahead."
Les Brown
"Good Night, And Good Luck"
Laura Rivchun