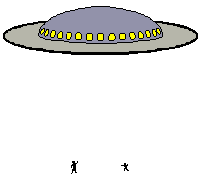 No, I was not abducted by aliens or sailing around the world in the last two weeks. Nor was I knocked on the head only to awaken and not know my own identity (although, I have felt that way at times). Plain truth is I somehow couldn't (didn't) find the time to sit down and write one of my "oh so insightful" blog posts.
Excuses, excuses. Do you find yourself making a lot of excuses about your lack of career motivation or current job search? Do you sometimes feel like taking a break from it all and disappearing from view? If so, I understand but don't agree it's the best way to go.
When we disappear, people make all kinds of assumptions. If you're in a job search and haven't been networking or making those obligatory calls, one could assume you're no longer looking. You could miss out on a great opportunity because of your absence. Bottom line is this; if you're looking for a job, make yourself visible. Reach out to your contacts, network when possible and don't allow people to forget about you and your unique talent.
If you assumed I disappeared because I was not committed and passionate about coaching, you were incorrect. See what I mean?
"The future depends on what we do in the present"
~ Mahatma Gandi
"Good Night, And Good Luck"
Laura Rivchun
PS - This past Monday I conducted a mentoring meeting, "How To Ace The Interview" for the NAPW (National Association of Professional Women). Please look for upcoming posts on interview tips, common interview pitfalls, frequently asked interview questions, etc.